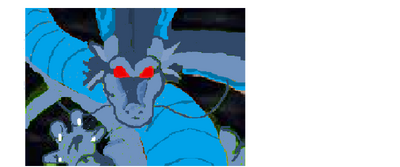 He is born From the familiy of The Shadow Dragons he is sort of Syn Shenron 's Brother he is the reincarnation of Kami. he was brorn by The Eternal Dragon Shenron in the Porunga Palace But Omega shenron tuck possesstion of the egg and used Alpha shenron For Evil he spoke to lord slugs's son Snail to make Difrent Dragon balls Than the Orange ones, so That this Balls could fall into Wrong hands that they will be no One to stop the them Because Goku is dead. But little do they Now that Goku Was hearing what was hapening. Goku Could Have Access To The Dragon world because Shenron reincarnated into him
Ad blocker interference detected!
Wikia is a free-to-use site that makes money from advertising. We have a modified experience for viewers using ad blockers

Wikia is not accessible if you've made further modifications. Remove the custom ad blocker rule(s) and the page will load as expected.